WAC
1st Web Audio Conference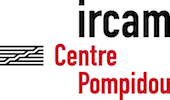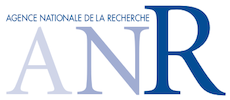 WAC is the first international conference dedicated to web audio technologies and applications.
The conference welcomes web R&D developers, audio processing scientists, application designers and people involved in web standards.
The conference addresses research, development, design and standards concerned with emerging audio-related web technologies such as Web Audio API, Web RTC, WebSockets and Javascript.
Everyone involved in web audio technologies will find below the right submission format to present their work, their ideas.
Topics
Recently, the Internet has become much more than a simple storage and delivery network for audio files. Moreover, modern devices such as smartphones and tablets bring new user experiences and interactions opportunities. Web technologies and standards allow applications to manipulate sound and transform the browser into a digital audio workstation, capable of real-time audio processing. These web applications come closer to competing real-time desktop applications and can exceed them regarding social integration and user experience, hence fostering a large creative area for new services and games in the context of pedagogical, artistic and commercial projects.
Contributions to the first edition of WAC are encouraged in, but not limited to, the following topics:
Innovative audio and music based web applications (with social and user experience aspects)
Client-side audio processing (real-time or non real-time)
Audio data and metadata formats and network delivery
Server-side audio processing and client access
Client-side audio engine and rendering
Frameworks for audio manipulation
Web Audio API design and implementation
Client-side audio visualization
Multimedia integration
Web standards and use of standards within audio based web projects
Hardware, tangible interface and use of Web Audio API
Keynote speakers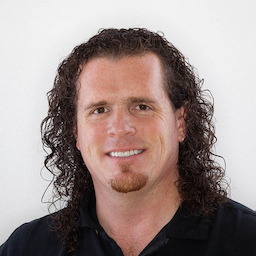 Developer Advocate at Google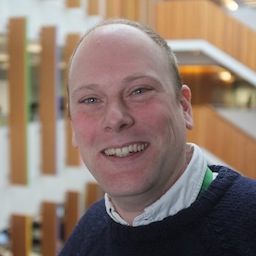 Software engineer, invited expert on the W3C's Audio Working Group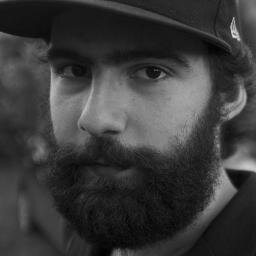 Audio developer at Mozilla
W3C Audio Working Group Plenary Session
With Matthew Paradis (Chair), Joe Berkovitz (Chair), Chris Lowis (Invited Expert), Paul Adenot (Editor/Implementor), Chris Lilley (W3C Staff Representative)
A number of members of the W3C Web Audio Group will be present at the WAC conference. The Audio Working Group will give a short presentation on how the process works from the W3C perspective and will highlight some of the areas that the Web Audio community could help in the effort to move the API to a W3C recommendation. The Audio Working Group will then present some of the more complex issues that it deals with for discussion and take questions and suggestions from attendees.
Registration Fees
Regular: Early 150€ until January 5, Late 200€
Student: Early 100€ until January 5, Late 120€
Registration fees include lunch for the first two conference days, coffee break, program. Authors of selected papers, demo, poster, gigs must buy a ticket too.
Venues
Ircam (Centre Pompidou)
1, Place Igor Stravinsky, 75004 Paris, France
Subway: Hôtel de Ville, Rambuteau, Châtelet, Les Halles
Phone: +33 1 44 78 48 43 | +33 1 44 78 15 45
Mozilla
16bis Boulevard Montmartre, 75009 Paris, France
Subway: Grands Boulevards, Richelieu-Drouot
Attendees code of conduct
Submissions are closed
WAC gives you four opportunities Web Audio Talk, Web Audio Paper, Web Audio Demo/Poster or Web Audio Gig to actively participate to the event and present your work around the use of web audio technologies.
We encourage you to share your experience in advancing Web Audio. Your presentation will be published online "for the good of future generations" (plus PDF proceedings for Web Audio Paper)
Web Audio Talk
Authors of selected talks will have a 10/20 minutes slot to present their work, plus 5 minutes for questions.
Web Audio Paper - 2 to 8 pages
Authors of selected papers will have a 20 minutes slot to present their work, plus 5 minutes for questions.
The conference proceedings will be published online as a PDF (available and sustainable by using CEUR workshop proceedings).
Web Audio Demo / Poster - 1 to 4 pages
Authors of selected demos and posters will presente their work in a dedicated room
Web Audio Gig
Web Audio Gig involving usage of the Web Audio API and "audience devices participation"
Musicians of selected gig will performe on Tuesday evening. Give free rein to your imagination !
October 27, 2014: Deadline for submission
November 27, 2014: Notification
December 24, 2014: Camera ready
Authors of accepted papers and talks must have paid their registration.
Chairs
Samuel Goldszmidt, Ircam, Paris, France
Norbert Schnell, Ircam, Paris, France
Raphaël Troncy, Eurecom, Sophia Antipolis, France
Victor Saiz, Ircam, Paris, France - Web Audio Gig Chair
Benjamin Matuszewski, Ircam, Paris, France - Demo/Poster Chair
Technical Commitee
Paul Adenot (Mozilla)
Jesse Allison (Louisiana State University)
Karim Barkati
Cristiano Belloni (Hya.io)
Mark Boas (Hyperaudio)
Xavier Boissarie
Michel Buffa (I3S/University of Nice)
Thibaut Carpentier (IRCAM)
Julien Colafrancesco (CICM - MSH Paris Nord)
Georg Essl
Jerome Etienne (Javascript freelance developer)
Thomas Fillon (Parisson)
Dominique Fober (Grame)
Emmanuel Fréard (Vi-Live)
Jason Freeman (Georgia Institute of Technology)
Samuel Goldszmidt (IRCAM)
Dominique Hazael-Massieux (W3C)
Bill Hofmann (Dolby Laboratories)
Jean-Philippe Lambert (IRCAM - Centre Pompidou)
Paul Lamere (The Echo Nest)
Stéphane Letz (Grame)
Chris Lowis (W3C Web Audio Working Group expert)
Thor Magnusson (Music Department, University of Sussex)
Benjamin Matuszewski (IRCAM)
Stuart Memo (JavaScript & Web Audio Personoid)
Nicolas Misdariis (IRCAM)
Markus Noisternig (IRCAM)
Yann Orlarey (GRAME)
Matthew Paradis (BBC)
Alexandre Passant (seevl.net, MDG Web ltd)
Geoffroy Peeters (IRCAM)
Guillaume Pellerin (Parisson)
Soledad Penadés (Mozilla)
Robert Piechaud (IRCAM)
Sébastien Piquemal (freelance developer, sound artist)
Sébastien Robaszkiewicz (IRCAM)
Charlie Roberts (UCSB)
Victor Saiz (IRCAM)
Norbert Schnell (IRCAM)
Diemo Schwarz (IRCAM - CNRS STMS)
Manuel Serrano (Inria)
Ben Taylor (Louisiana State University)
Raphael Troncy (Eurecom)
Olivier Warusfel (IRCAM)
Chris Wilson (Google)
Local Organization Commitee
Ircam – STMS joint research unit with CNRS and Université Pierre et Marie Curie – Paris
Sylvie Benoit, Ircam, Paris, France
Samuel Goldszmidt, Ircam, Paris, France
Victor Saiz, Ircam, Paris, France
Norbert Schnell, Ircam, Paris, France
Hugues Vinet, Ircam, Paris, France
WAC is part of the WAVE project, funded by the French National Research Agency.
All submissions will be peer-reviewed by the above international expert technical committee.
After authors submit their paper, it will go through a rigorous single blind review process that comprises two layers of evaluation: Chairs and technical commitee members.
The chairs reserved the right to eliminate submissions that do not follow the submission instructions (format, etc.) or that do not match any of the conference themes.
The chairs assign each paper to at least 3 carefully selected technical commitee members who are a representative of the research topic of the paper. The chairs will avoid conflicts of interest when assigning the paper to the technical commitee members.
The technical commitee members will provide a review according to a set of criteria including: innovation, reference to prior work, clarity of presentation, methodological rigor, importance of contribution and relevance to the conference, source code available, multimedia - sound/video - content available, use of the Web Audio API and other W3C standards, and for Web Audio Gig, equipment involved is detailed (mixiing console, spearkers ...).
The chairs gather all the reviews, writes a meta-review based on the reviewers' comments in order to finalize a decision for each paper. The chair may ask further details to a reviewer in case of conflict of if the produced comments are too concise.
Confidentiality of submissions is maintained for the technical commitee members during the review process. All rejected submissions will be kept confidential in perpetuity.